Globe Theatre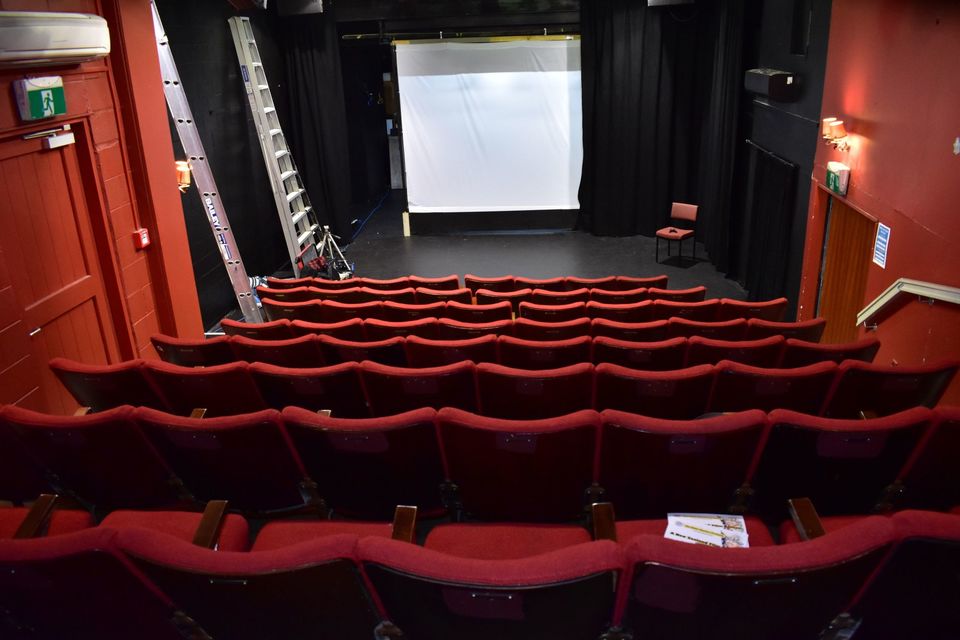 Location: 104 London Street, Dunedin, 9016 Historic Place Category : 1
History
The Globe Theatre could easily be described as 2 buildings in one! The first building, a villa built in 1867, was designed and built by New Zealands 1st architect and Dunedin's 1st Mayor, William Mason as his private residence. This was transferred to Robert Blackadder, a Dunedin engineer in 1879 whose wife Susan died in the property in 1897 aged 56 years old. Robert continued to reside in the property until 1901 when it was then transferred into the hands of Herbert Haynes, a prominent Dunedin Draper. The property went through a number of hands until 1957 when it was transferred into the hands of Patric and Rosalie Carey.
Patric, a English born Director and Stage Designer and Rosalie, a New Zealand born Actor and Drama Teacher began by holding plays in the largest room of the house, the old villa's drawing room. In 1961 Neil Wales, who interestingly enough was the grandson of William Mason's old partner in his architectural firm Mason and Wales, designed the theatre which springs forth from the drawing room of the original villa. The theatre itself was largely built by enthusiastic volunteers. The old villa supports the theatre in background functions with the existing drawing room and a kitchen downstairs, while rooms upstairs act as costume and dressing areas. 1964 saw further additions to the theatre by the extension of the auditorium space enabling the addition of a foyer and box office with coffee area. Upstairs additions included a lighting box and dressing room space. 1980 saw the addition of a toilet block and the renovation of the old kitchen.
In 1970 The Globe transferred hands once again into the Friends of The Globe Theatre Inc. and remains in their ownership today. Throughout the 1970's and early 1980's The Globe had a 'live in' Caretaker, Frank Grayson who resided on the upper level of the original villa. A fire was started on the upper floor and is attributed to Frank falling asleep with a cigarette however the damage was minimal. Frank had previously worked at TVNZ for some years but did all manner of things around The Globe. As well as being it's caretaker he was also an actor, director and set constructor. Frank was also an artist and one of his paintings can be seen in the Dunedin Public Art Gallery titled 'Girl with a flower in her hair'. Frank died at The Globe in 1982 (circa) with his beloved cat asleep atop of him. There is a painting of Frank which hangs in the coffee area of The Globe. Forever watching over his beloved theatre.
Hauntings
A current staff member tells a story of when they were closing the theatre and had to delay this due to an elderly gentleman sitting in the front row. Upon leaving the theatre he mentions this to his wife who responds that there was no elderly gentleman sitting in the front row after the production. However, he had clearly seen him but only from behind. Could this be Frank still attending the productions at his beloved Globe theatre?
While Frank may be the most talked about potential spirit still roaming the theatre, it is rumoured to have been haunted 'many, many' years before Frank passed!!!
One of our investigtor's interviewed 3 people that were involved with The Globe from the early 1970's for a number of years. These people are now in their 80's and wish to remain anonymous. They were friends of Frank's and remember him fondly as a reserved, lovely man with a quirky sense of humour. They also remember the rumour of the theatre being haunted many years prior to Frank's passing. Upon asking if they themselves had experienced anything of an anomalous nature, 1 individual recalls .......
"The only odd instance I had occur was many years ago after a production. I was talking downstairs between the back stage and dressing room, when a large silver tray flew down the stairs. Was it a ghost? Could it be something else? I've worked there a number of years and saw nor felt nothing'.
A paranormal group, The Otherside Paranormal, undertook a series of investigations at this location back in 2012 and a guest Medium who attended one of the investigations picked up on the 'spirit' of a Robert and a little girl. No mention of either spirit had previously been noted.
Urban legends?
Frank Grayson returning to his beloved Globe?
Susan Blackadder who died on the premises?
Or Robert Blackadder a former owner and the husband of Susan?
You decide......
Research Status: Complete
Have you experienced something you can't explain at this location? Leave us a comment below. Your email will not be published.